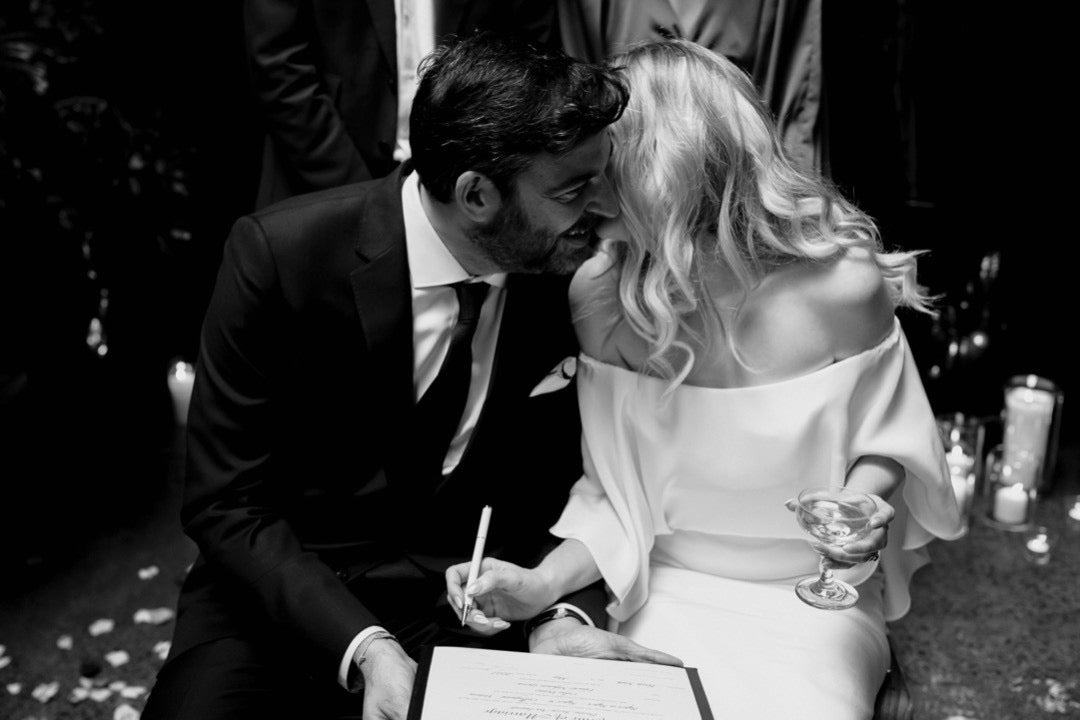 Love Stories – Celine & Eduardo
Celine and Eduardo's Love Story  ❤️
Celine and Eduardo have been generous enough to share images from their stunning wedding and some words on their very special love story... 
When did you know you had found your special person?
"I think I knew when we were on holiday in Sri Lanka for sure. From the beginning, I felt he was different and knew he would have an impact."
Can you share a memorable moment from your wedding day?
"Has to be our ceremony and walking down the aisle to a song that was played at my parents wedding. My parents have passed away so it felt so majestic and emotional. Our ceremony was also with our kids which is so special."
Can you share some words on your Black Finch experience?
"Ohhhh, creative, engaging, warm, lovely, patient and creators of incredible love designs. Every interaction came from the heart and the black finch team are so patient, considered and wonderful!"
Thank you to Eduardo and Celine for sharing your beautiful love story. Wishing you the best today and always.
Love Davina, Raymond and the Black Finch team. 
Photos by: Madeline Kate Photography