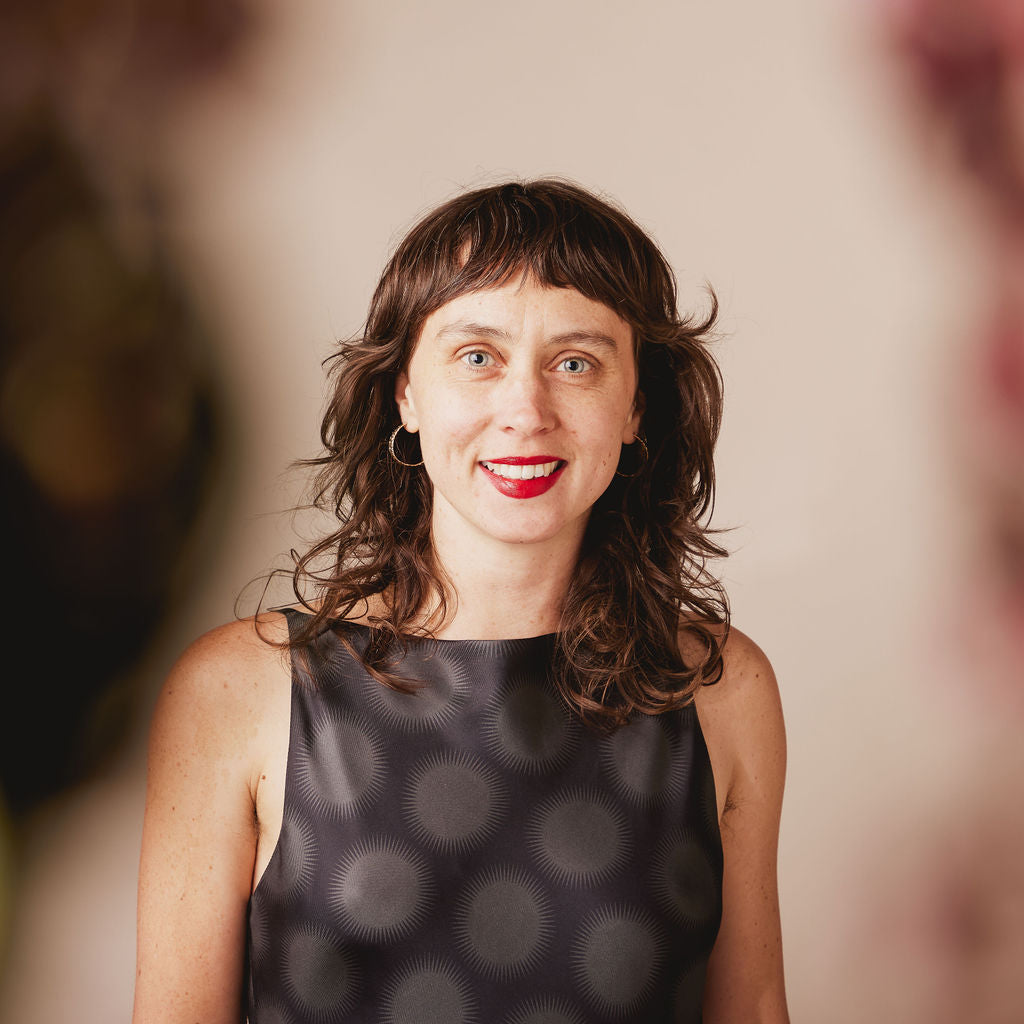 Artist at Work — Naasicaa
Get to know our 
Custom Design Lead and Production Manager

Naasicaa
What do you love the most about working at Black Finch?
I love being a part of people's jewellery journey—engaging in design consultations with clients is a beautiful meeting of learning, design, play and relation. It's an opportunity to bring art, connection, meaning and material together to celebrate stories; both old and becoming.
What are you passionate about?
Everything! The sunlight through mist on the wattle on my morning ride. Haha... this is too hard to answer.
What did you study?
I have qualifications in Fine Art Gold & Silversmithing, Communication Design and Small Business Management, and extensive experience as a jeweller with an art-based practice.
Tell us some fun facts about yourself.
My collection of poetry is constantly growing—it's currently sitting at more than 60 books.
I also love flower flavoured food—rose water anything please. Banana gelato is my favourite ice cream and I still climb trees.
What's your favourite quote?
"I believe in kindness. Also in mischief. Also in singing, especially when singing is not necessarily prescribed.
As for the body, it is solid and strong and curious and full of detail; it wants to polish itself; it wants to love another body; it is the only vessel in the world that can hold, in a a mix of power and sweetness: words, song, gesture, passion, ideas, ingenuity, devotion, merriment, vanity, and virtue.
Keep some room in your heart for the unimaginable."
—Mary Oliver 
Find out more about us here.