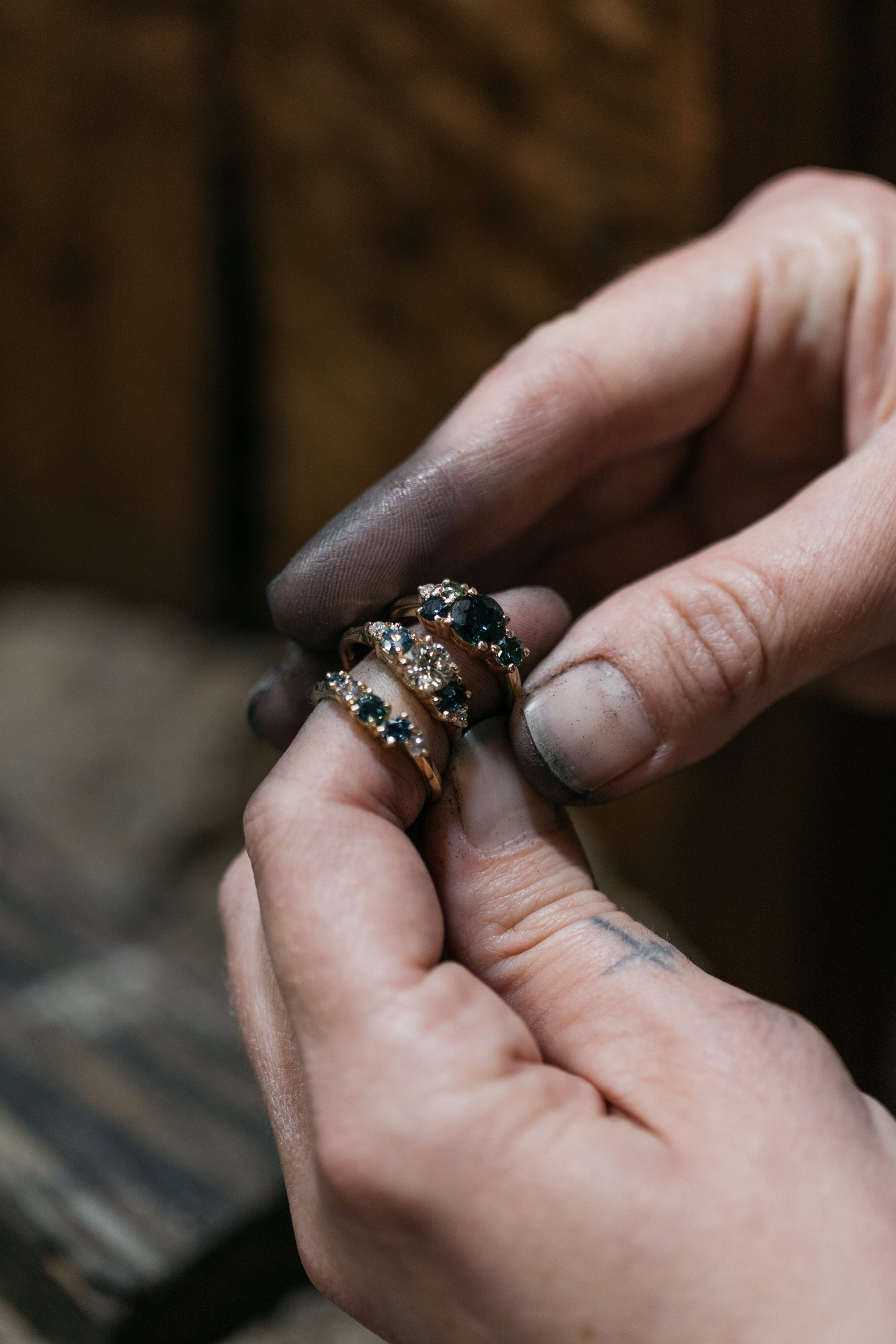 Here is an excerpt from our feature in The Lane...

Words by: The Lane
Photography by: Chloe May
"Honoring earth's most precious materials Black Finch is firmly embedding their name as a designer of galaxia inspired contemporary pieces. Clustered gems painted in palettes of dusted whites, painterly pinks, oceanic teals and tranquil greens. Unexpected formations transcend the repetition which often flood engagement ring decisions. Boldly artistic, this Melbourne design house speaks to the bride intrigued by alchemy, romanced by the wilds, a lover lost in orchestrating her own style."
"Imbued in meaning, each Black Finch piece is firmly grounded in a practice that acknowledges considered values and ethical transparency. Exceptional craftsmanship and otherworldly designs need not cost the earth, and rather dutifully respect her, a sentiment shared by labels own Legacy of Love project – one we're in full support of."
Highlights
Celestial Clusters / 

With indelible, dreamlike allure, we love the Black Finch statement celestial-inspired clusters.
Contemporary Colors /

 

For those with an unapologetic reverence for unflinching palettes, each piece will capture your eye and heart, furthermore.
Alchemically Crafted /

 

Made-to-order pieces each meticulously constructed juxtapose sentiments of gems falling effortlessly together. The kind of unplanned magic you can't explain how it works, but it just does. "
Discover our new Ready to Ship Engagement Ring Collection
Explore the Black Finch Engagement Collection
Learn more about Black Finch Custom 
Have a look at us featured on The Lane here!