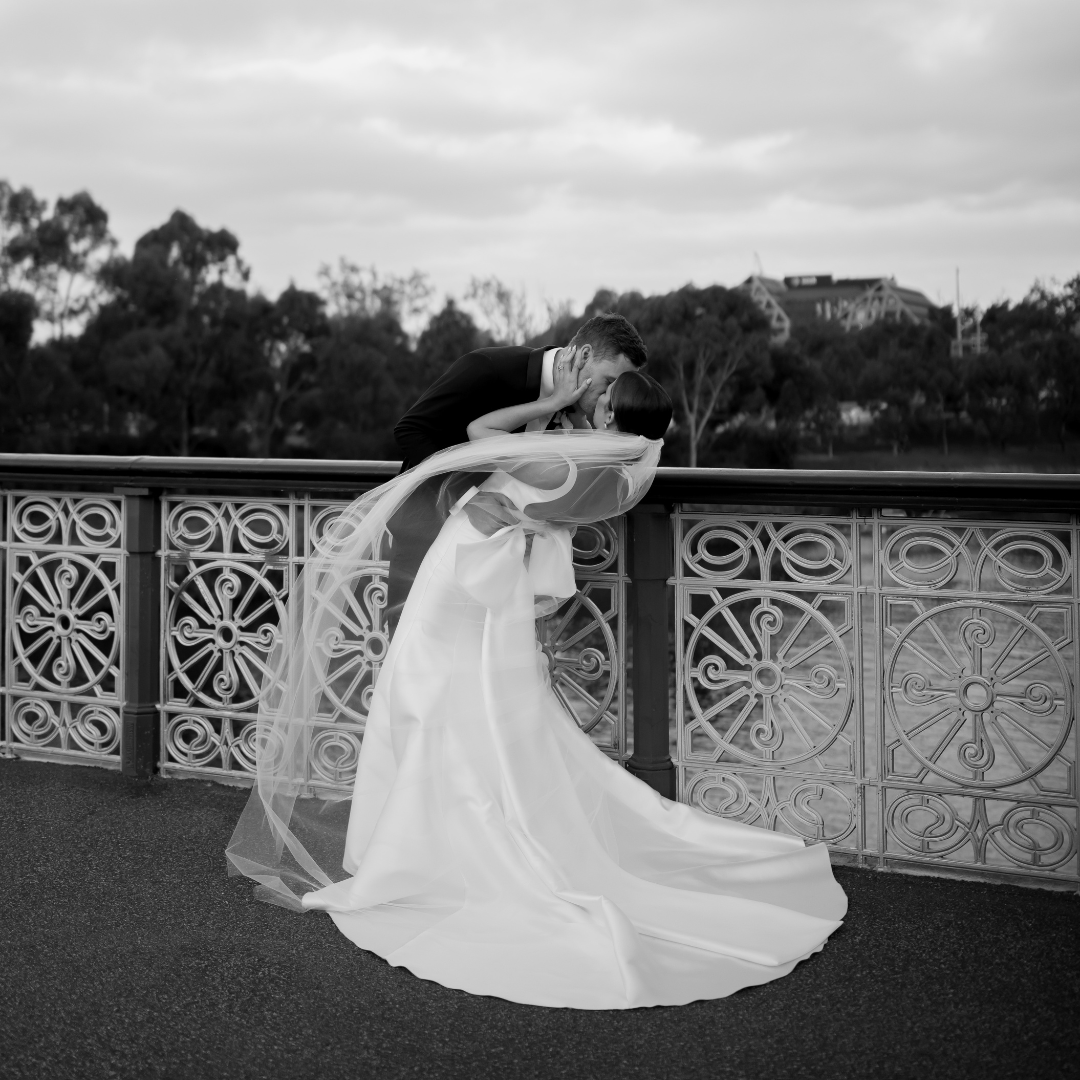 Kieran & Kelsey's Love Story
Kieran & Kelsey's
 Love Story ❤️ 
In this Black Finch Love Story, Kelsey and Kieran generously shared some images from their stunning wedding and a beautiful account of their very special love story... 
How did your love story start? 
"We met in school in year 7 but it wasn't until we were 8 years out of school before we started dating. We were good friends throughout this whole time..."
"...The story would have to start when we started working on the same street and would frequently go for walks at lunch time to grab a coffee or lunch and it progressively got more frequent. As such the feelings really started to develop as we got to know each other even better than we had before spending a lot more time together."
How and when did you know you had found the one?
Kieran
"The moment for me was when we were travelling Mexico for my brothers wedding and we had the most amazing time together and being at a wedding and looking to see her there with me I couldn't imagine spending the rest of my life with anyone else."
Kelsey 
"I think the moment really hit me when we had gone through the intense wave of COVID lockdown, both sold our former properties and had moved into a small in a studio apartment together, we were practically living on top of each other and were able to manage everything harmoniously and respectfully whilst being surrounded by large stress factors."
Your favourite moment from your wedding?
Kieran
"Seeing Kelsey walk down the aisle looking absolutely stunning!"
Kelsey
"The ceremony, it was magical." 
Can you share some words on your Black Finch experience?
Kieran 
"I went into Black Finch with little to no idea of how to go about it all but the staff really made it such an easy and enjoyable process. They took the stress away and guided me through the process listening to all questions and taking on the challenge to design something from scratch! Which turned out to be absolutely amazing!"
The image above features Kieran and Kelsey's wedding bands and engagement ring made by Black Finch Jewellery. The earrings were also made by Black Finch Jewellery for Kelsey's sister's wedding in April 2019. These earrings were crafted using heirloom rubies from Kelsey's late grandmother. 
Congratulations Kelsey and Kieran, it was such a pleasure creating your amazing engagement ring and wedding bands. We wish you the best always.
Love Davina, Raymond and the Black Finch team.
Photos by: La Moment Photography