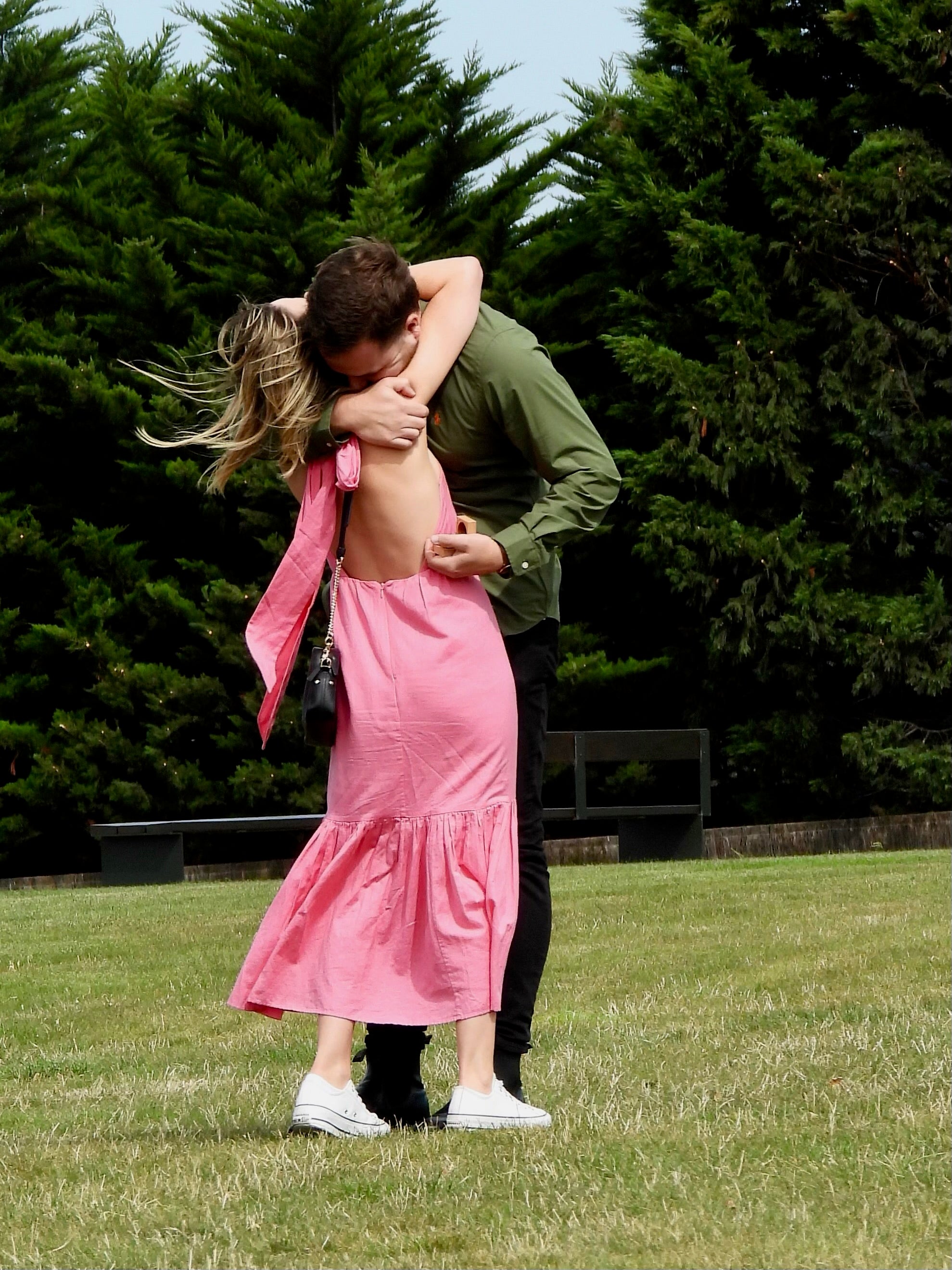 Love Stories – Dane and Eliza
Dane and Eliza

's Love Story  ❤️

Dane and Eliza graciously provided exquisite snapshots of their bond and offered a sneak peek into their love story, including their enchanting proposal amidst a vineyard...



When and how did you meet one another?
"We met in November 2020, not long after Eliza moved back to Melbourne after spending most of lockdown in her home town Ballarat. Eliza decided to download Hinge and see what was out there, and swiped across Dane's profile. We had instant chemistry through our conversation and decided to meet up not long after chatting. Dane suggested his local wine bar Waxflower. When we finally met in person, it was truly love at first sight. We talked for hours and have been inseparable ever since."
When did you know you had found your special person?
Dane:
"The minute Lize walked into the bar we first met at, I was smitten - we chatted and laughed for hours. I knew she was the one. She is so caring, loving and beautiful and I feel so safe and comfortable around her. I cannot wait to see what our lives together will bring."
Eliza:
"I knew Dane was someone special from the first time we met. He was so genuine, thoughtful and down to earth, I knew he was a keeper! Our love has continued to blossom and grow throughout all of life's ups and downs but I am still just as obsessed with him as day one."
Favourite or memorable date?
Dane:
"My favourite date will probably be the same as Eliza's, but, it was the day I proposed. I had carefully planned everything and the day went perfectly. It's a day I will cherish forever."
Eliza:
"My favourite date would have to be when Dane proposed. The effort he had put into the entire day and how special it made me feel was incredible. I loved every minute of it and the ring was just the cherry on the cake."
How did the proposal go down?
"I kept everything a secret from Lize. I designed the ring with Black Finch and picked it up the day before I proposed. We journeyed to Pt. Leo Estate and began the wine tasting before suggesting a stroll through the sculpture garden. We got to one of the last sculptures and I told Eliza to look through it whilst I took a photo. When she turned around I was on one knee and asked the question. After what felt like 20 minutes (it was only about 5 seconds) she said yes and we launched into a hug. Moments later a lady who was in the sculpture garden came up and had managed to catch a picture of us embracing seconds after Eliza said yes. It was such a special day."
Can you share some words on your Black Finch experience?
"The whole experience from the first meeting to delivery was amazing. The team made the process so fun and easy. I knew what kind of design Eliza wanted and I knew her ring size, so that part was sorted. One day I spotted the perfect stone in one of their Instagram stories and immediately got in contact to secure it. I would highly recommend (and I do to everyone) Black Finch. They know their craft inside out and will help you to create the perfect ring."
The ring above is Eliza's spectacular engagement ring designed by Black Finch Jewellery. This stunning two stone ring features an Australian green tapered emerald cut sapphire and a pear cut champagne diamond.