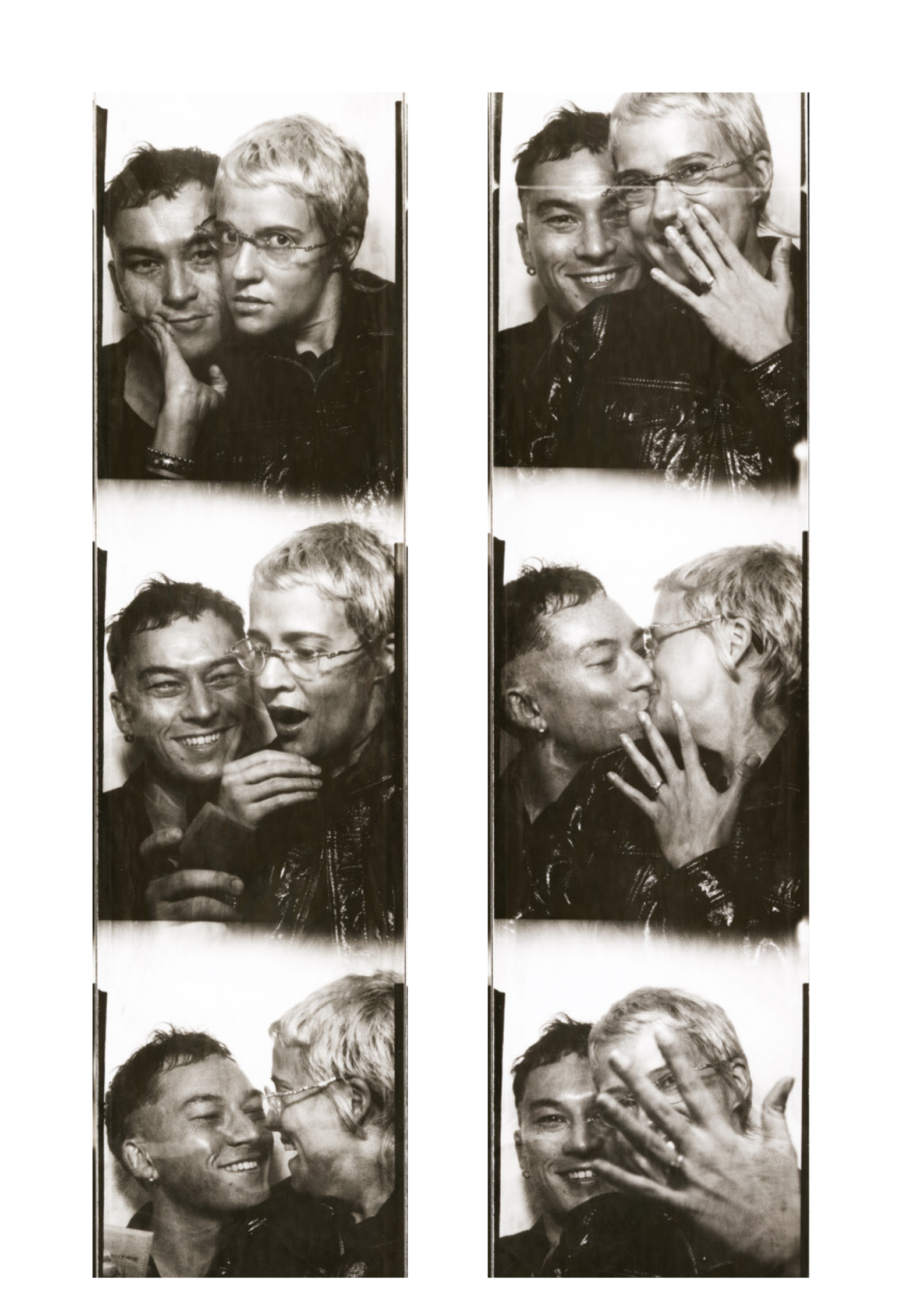 Love Stories — Jessie & Chris
Jessie & Chris' Love Story ❤️ 
When a former Black Finch employee gets proposed to in the sweetest way imaginable, you know they're getting a Love Story Feature! Meet Jess and Chris, these two cuties have given us a look inside their very special love story and their exceptionally cute and creative proposal...
When did you know you had found your special person?
Jessie
"No specific moment but when I realised everything was easier and better when he's around."
Chris
"The fancy city girl was happy to go camping for a week and is up for any and all adventures."
How did the proposal go down?
Chris
"Lots of moving parts all came together perfectly to surprise her in the same photobooth we went to on our first date 5 years ago which we ended up buying a month before I proposed. Talk about meant to be!"
Click Play to watch it all go down!
Can you share some words on your Black Finch experience?
Chris
"Having no clue what the process was, as soon as I walked through the door the rest was a dream. The team turned a stressful but exciting experience into a simple process where I just had to focus on keeping the secret."
The ring above is Jessie's stunning Black Finch engagement ring made with a 2.06ct red/pink emerald cut sapphire and two round brilliant cut white diamonds made in a 18ct white gold.
Book a Custom Design Consultation at our Collingwood or Sorrento store