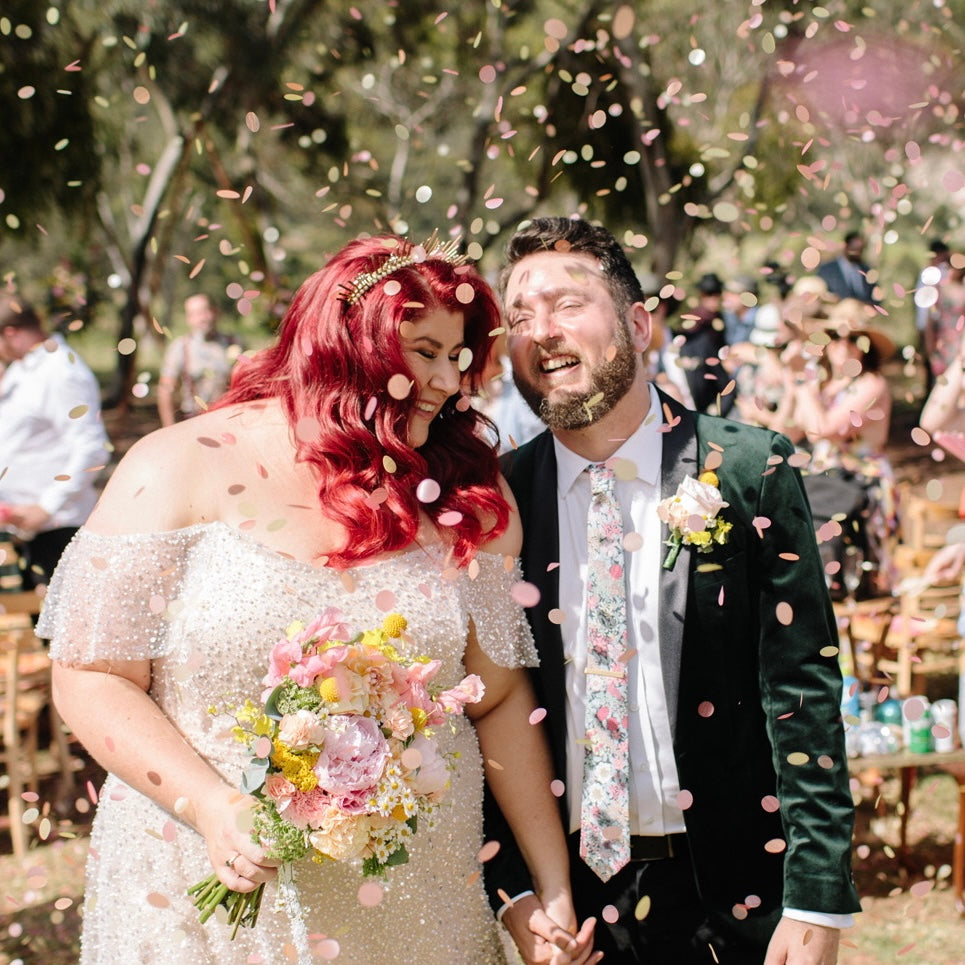 Love Stories — Mit & Jag
Mit & Jag's Love Story  ❤️
To see in the new year, we are celebrating the wonderful Mit and Jag. These two have kindly given us a glimpse inside their relationship as well as their unique engagement and beautiful wedding...
How did your love story start?
"We met while playing in a band at the height of Melbourne's indie band scene in 2008. It wasn't until 2011 until we officially became a couple (there was definitely some hesitation that we were going to end up with a Fleetwood Mac situation)"
How did the engagement go down?
"Jag prepared for nearly a year and pulled off an extremely elaborate proposal based on the It's Always Sunny in Philadelphia episode "the Nightman Cometh". He does not do things by halves!"
Most memorable moment from your wedding?
Mit
"Instead of doing a first dance, we decided to do a first song with our old band The Good China. We hadn't played together since 2014 and we are scattered around the world now so to have everyone come together to perform the song Jag had commissioned by the singer of Johnny Foreigner (one of my fave bands) for the proposal was incredible. We're so lucky!"
Jag
"Seeing Mit walking down the aisle like a Disney princess and having a boogie with my Mum! It was so special to see her let go and fully enjoy herself cheered on by the dance floor!"
 Can you share some words on your Black Finch experience?
"Looking back, it was so intimate and special! We loved being able to work with a local jeweller who practices sustainable methods and creates heirloom quality art. I get a lot of compliments on my ring and I proudly let them know it's a custom Black Finch creation! Thank you, talented crew!"
The ring above is Mit's stunning custom solitaire sapphire ring designed by Black Finch Jewellery. 
 Book a Custom Design Consultation at our Collingwood or Sorrento store 
Wedding photography by Scout and Kat from It's Beautiful Here.