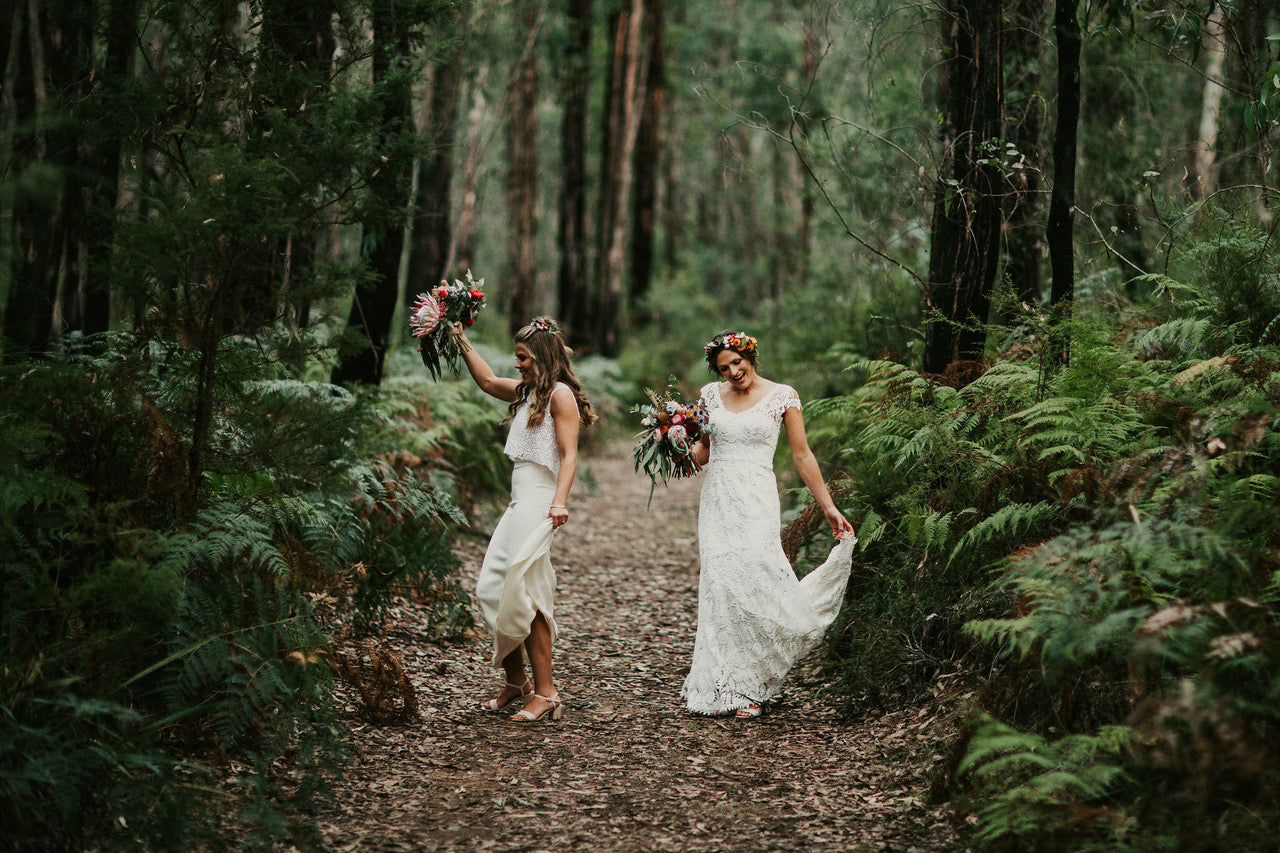 CAITLIN & STEPHANIE - a forest wedding
Caitlin and Stephanie have been generous enough to share this beautiful photo essay of a perfect day.
We can almost hear the sounds of the Australian native birds and smell the eucalypts and flowering gums from this divine forest setting.
We were honoured to work with such an open, thoughtful and fun pair. Through the stone selection in complementary colours and shapes of their cluster rings, choosing Australian Sapphires and Diamonds, to the lovely bands for the exchanging of vows.
'We loved our experience with you guys and can't thank and recommend you enough so thank you!' - 
Steph
and
Cait
x
Caitlin @caitlinwynne
Stephanie @st_e_ph
LOCATION: @kinglakeforestadventure
Photography details: