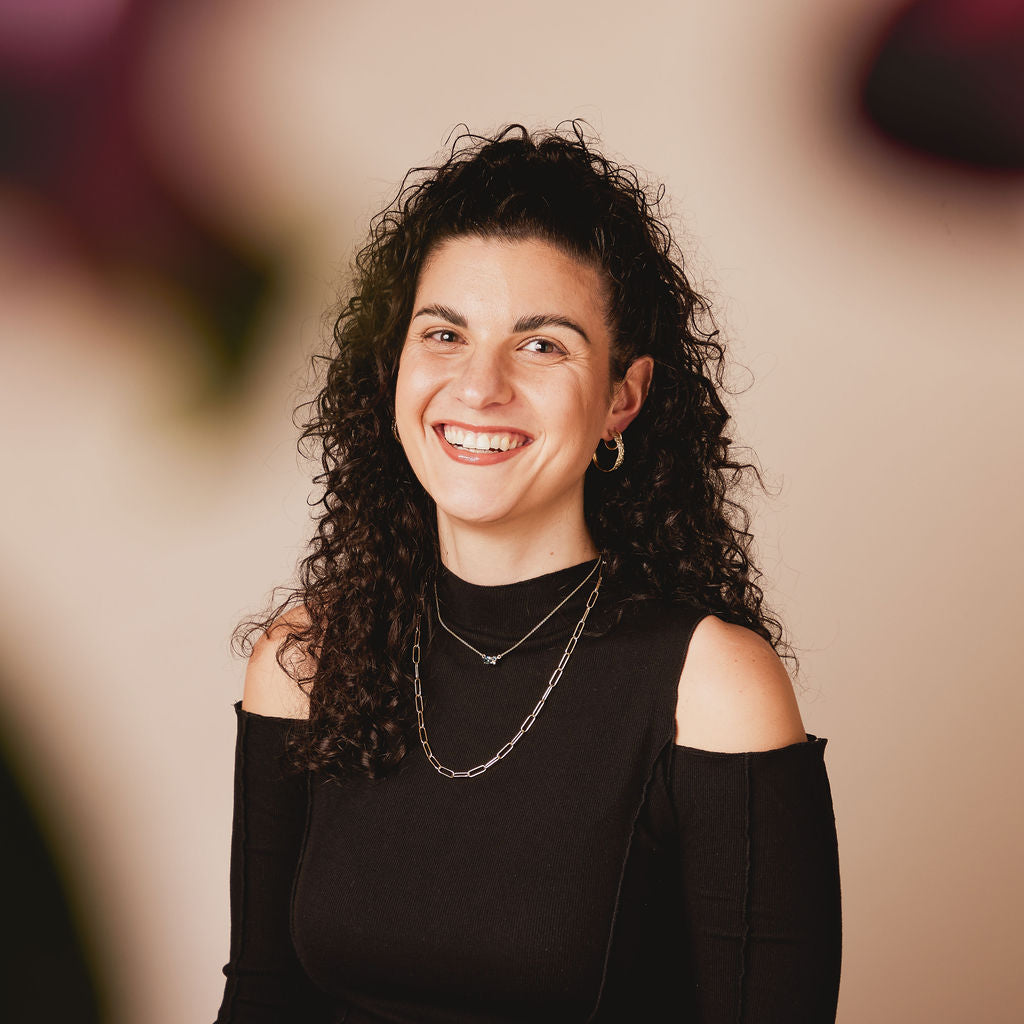 Artist at Work — Marie
Get to know our Brand & Partnerships Manager and Jeweller Apprentice Marie
What do you love the most about working at Black Finch?
The team, definitely the team! Everyone has been so welcoming and helpful as I navigate a new career path and skillset. I love Davina's magic energy, the abundance of beautiful stones to stare at, and the ability to learn every day!
What are you passionate about?
Design and art in all forms. I was lucky enough to grow up with an artist mother and her bestie. School holidays were always filled with galleries, clay and painting! 
Print Publications – nothing beats a physical copy of a book or magazine. 
Branding – although I've stepped away from my communications career. I'll watch hours of ads and still subscribe to multiple business journals. 
Health and wellness – I grew up playing a lot of sport which sparked my interest in nutrition whilst simultaneously keeping my mind healthy. I've journalled since the age of 10, I clearly remember being gifted the cutest Hello Kitty notebook for my 10th birthday and thought I was so mature to start keeping a journal. I dug them out during COVID and it was such a laugh! 
Urban culture – whether it be sneakers, basketball, rap music or people watching for the latest streetwear look.
What did you study?
I have a Bachelor of Arts from RMIT. I also completed a Masters of Management (Marketing) at Melbourne Business School. At the moment I'm currently undertaking a Certificate III Jewellery Manufacturing (Apprentice) at Melbourne Polytechnic.
Tell us a fun fact about yourself.
I was trained as an oil painter between the ages of 10 and 18, and have an addiction to reality tv.   
What's your favourite quote?
My favourite quote today is a classic, "Life moves pretty fast. If you don't stop and look around once in a while, you could miss it." – Ferris Bueller

Find out more about us here.