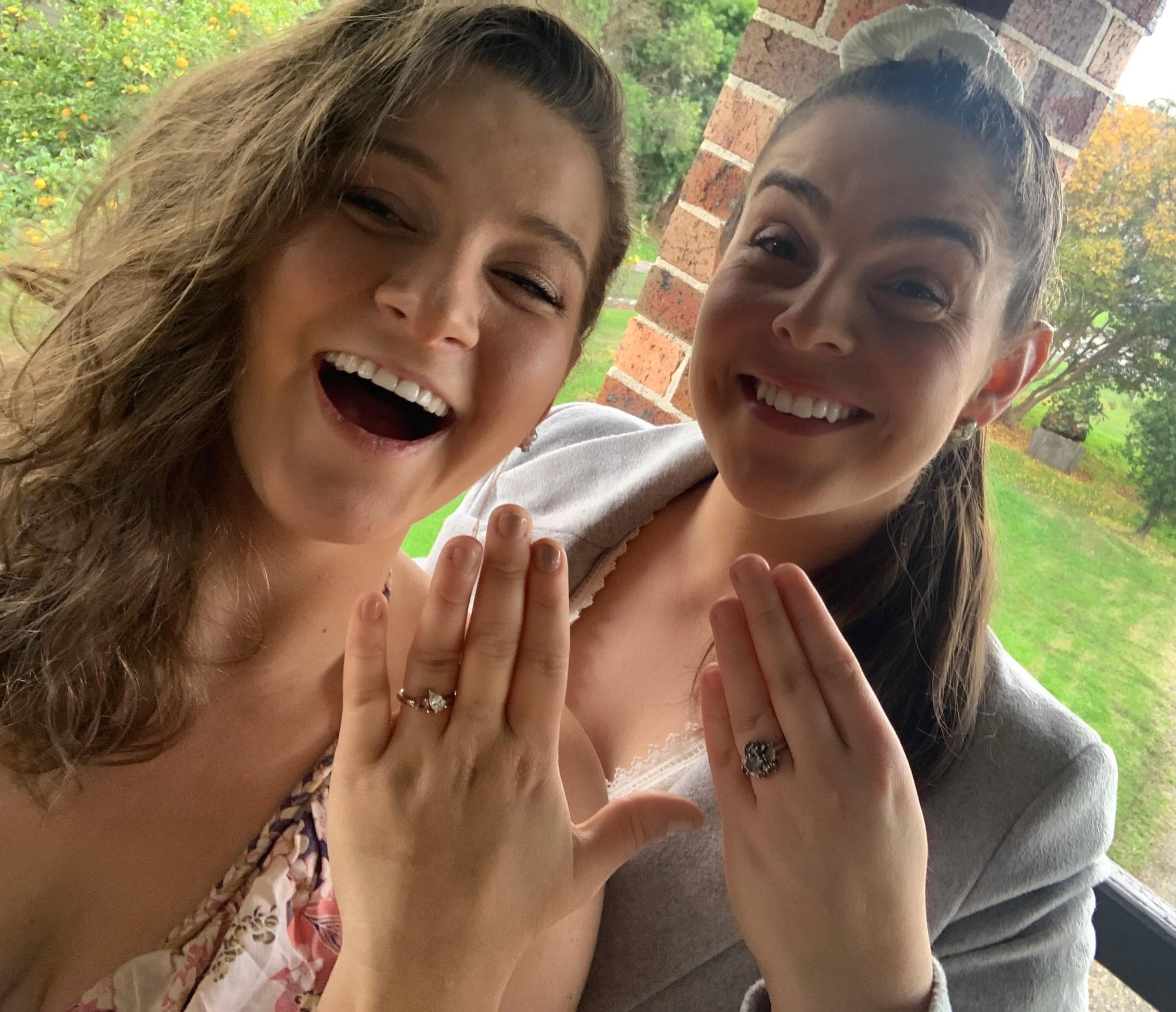 Love Stories — Imogen & Connie
Imogen & Connie's Love Story  ❤️
In this month's Black Finch Love Story, we are shining the spotlight on Imogen and Connie. Imogen and Connie have been sweet enough to share some beautiful photos from their time together along with an insight into their history and their very special beachside proposal...
How and when did you know you had found the one?
Imogen
"I knew I'd found the one 3 months into reconnecting, when I first told her I loved her."
Connie
"I knew Imogen was the one about 2-3 months into our relationship."
How did the proposal go down?
"We got engaged on the waterfront at safety beach, Mornington Peninsula on a beautiful sunny summer day after having an amazing weekend away in the city."
Can you share some words on your Black Finch experience? 
"We both went through Black Finch and had nothing but amazing experiences."
Congratulations Imogen & Connie, we had such a lovely time working with you both to craft your forever rings. We wish you the best always. 
Love Davina, Raymond and the Black Finch team.