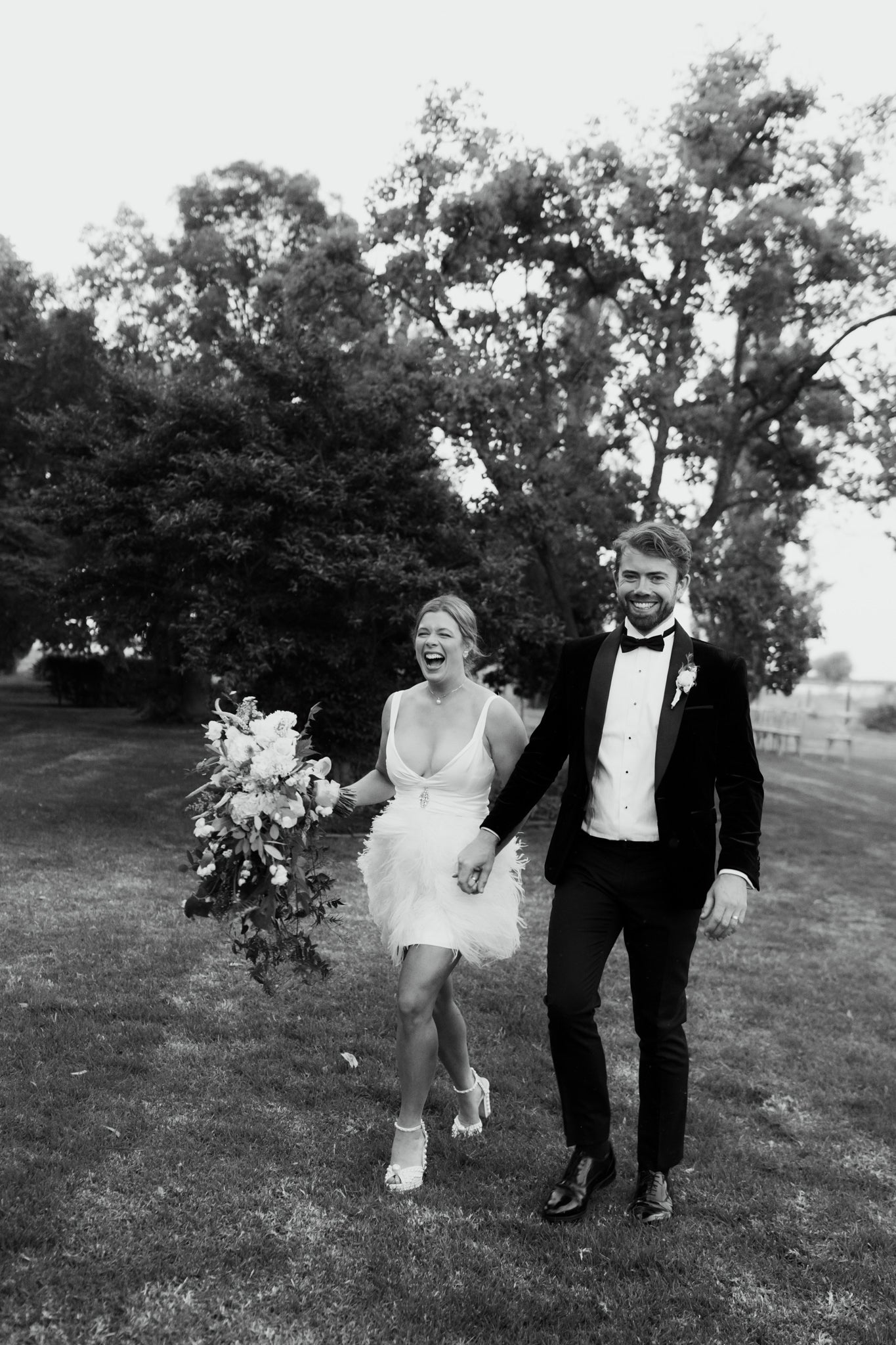 Love Stories — Georgia & Nick
Georgia & Nick's Love Story  ❤️
This month's Black Finch Love Story highlights the beautiful Georgia and Nick. These two have been generous enough to share a little peek i
nto their unique love story and their very special day...
How did your love story start?
Georgia
"I've had a crush on Nick for all of my 20s, almost 10 years. Almost 5 years ago, Nick and I both were at a stage where we could finally give this shot and went on a date. The date clearly went well cause now he's my husband!"
Most memorable moment from your wedding?
Georgia
"The ceremony. To declare our love and commitment to each other in-front of all our special and loved people - there's nothing like it. We were also fortunate to have our treasured friend, Lachie facilitate the ceremony."
Nick
"G and I entering the marquee to "love is in the air", and seeing all our family and friends up standing and celebrating with us"
Can you share some words on your Black Finch experience?
"It was such a special experience working with the Black Finch team to create pieces that will last us a life time. From selecting stones and designing my bespoke engagement ring, creating our wedding bands, and the occasional drop in for a polish, the Black Finch team have been a dream x"
The ring above is Georgia's stunning custom Toi et Moi ring designed by Black Finch Jewellery.
Wedding photography by Scout and Kat from It's Beautiful Here.